Wines and Vintners from Slovenia
A Wine and Travelling Guide
In 2023 Slovenia will be Guest of Honor at Frankfurt International Book Fair. And as Slovenia is one of the most interesting of the upcoming Wine Countries in Europe we will edit a book on Wines and Vintners in Slovenia.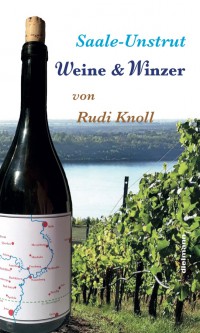 The template for the emerging book is Rudi Knoll's volume »Wines and Winemakers in Saale-Unstrut«, a rather small, but one of the most resolutely growing Wine Regions in Germany:
Rudi Knoll portrayed some 40 Vintners, describing their wineyards, philosophy and products, giving some numbers about the production and their history; four travel tours along the historical and »best degustable« cellars completed the collection of hints to places where you can make wonderful oenological discoveries.
Rudi Knoll's book takes you on a tour through Germany's historical wine regions and shows you the traditions that have their roots in the past but are still practised until this day.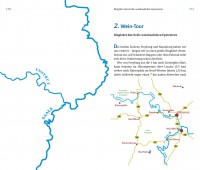 Now, »Wines and Vintners from Slovenia« will be the somewhat more voluminous sister of this book:
We will outline some worthwhile travel routes to good wine, provide a solid introduction to the history and special features of Slovenia as a Wine Country, present the country's typical grape varieties, soils, climates and processing methods, illustrate some of the distributions and how Slovenian Wine reaches the rest of the world, and finally introduce German readers to around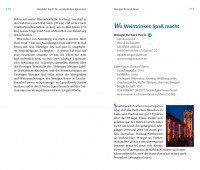 55 Slovenian wineries and their operators, dedicating 2 to 4 pages to each, their philosophy of wine making and working with their terroir, get acquainted with their wine education and listen to them talking about their favorites amongst Slovenian Wines …
    Table of contents
    55 Slovenian vintners – 55 portraits
    20 wine neighbors at borders to Croatia, Hungary, Austria, Italy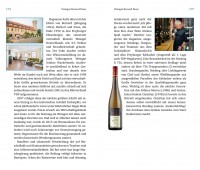 Slovenian wines in the EU's grape canon
    The wine varieties of Slovenia
    Agricultural history of Slovenia – Soils and Grapes
    Fairs, Feasts, Festivals
    Slovenian wines and their way to Germany
    4 tours to wine in Slovenia
    10 »Aficionados« – 10 Prijatelji slovenskega vina
    3 Interviews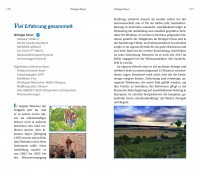 Figures about Slovenia and its wine
    The 3 wine regions of Slovenia
    Preface / Afterword
    Appendices
    10 Advertisements
There is still a lot to be said about Slovenia and its Wine People – and a lot to be said about drinking pleasure!
Join us, cheers!

Wine and Vintners from Slovenia
A Travel and Drinking Guide
Hardcover with Ribbon
360 pages
numerous pictures and portraits
maps and portraits
978-3-86638-315-9
With the kind cooperation of
Katja Apelt, Editor in Chief at »Wein+Markt«
Janek Schumann, Master of Wine, journalist, coach
Rudi Knoll, wine journalist
amongst others



axel dielmann – verlag
Kommanditgesellschaft in Frankfurt am Main