Ernst Kretschmer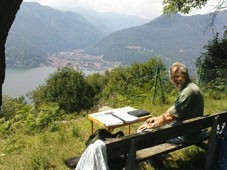 Ernst Kretschmer was born in 1951, he studied German language and literary studies, history, philosophy, comparative literature in Cologne, Cean and Bonn.
He is copublisher of the Morgenstern editions in Suttgart. For his research about Morgenstern and about nonsense he got the Kassel literature award for grotesque humour in 1990.
After lectureships at different unicersities in mailand, Pavia and Bergamo, is Ernst Kretschmer since 2005 professor for linguistics at the University of Modena/Reggio Emila, Italy. »LKW« is the debut novel of Ernst Kretschmer.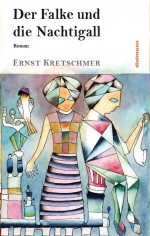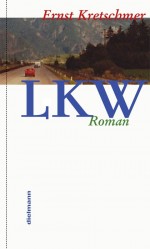 LKW
novel
488 pages
Series Label (Reihe ETIKETT)
Hardcover with ribbon pagemarker
978-3-86638-153-7
The novel »LKW« tells the story of a young men called Karl Krüger, who has worked for many years as a truck driver for building companies, furnitures and unit load transport between Germany, France and Italy. Through his work he has experienced a lot, has aged and matured and now he is going on his last drive to Mailand. Because he has fallen in love with an italian women... On this drive Karl recalls awild, but also poetic, rich life on the streets and passes of Europ An arc of suspence evolves perticularly after he has realised: there is a frontpassager, who calls himselfe »Kiepenkerl«and whos feed have a striking reseamblens to goats feet, like mephistopheles. In Karl's childhood he signified disaster in his life, but now he offers him advise and help to arrange his momories: while the villages duck into the basins, the lights move together and send smoke signals in the sky, the Kiepenkerl conveys the driver Karl a manifestation: »In the mind of the driver«, he says: «interlock beginning and ending. In departing he always forshadows his arrival and hence calls the time at his side...the time... is a delightful creature. Empathetic and cuddly, she is prepared to devote herself. She wants yet to be charmed and flattered, otherwise she turns cold.«
Parallel to the lovestory the extent of the narration unfold the big drive into a european Tournee and back to a barbarian migration. Revenants of the maincharacter pulled through by the southern nobility and northern working traditions , it develops into a drive back into the lovestory, as old as the continent. The quest with pannier and fruit transporter, from the five year old to the fifty year old driver, also visits, through memories, the USA, conjures with the epics of America a desire for a modern Edda – and spins their entry.