Victor Otto Stomps (VauO)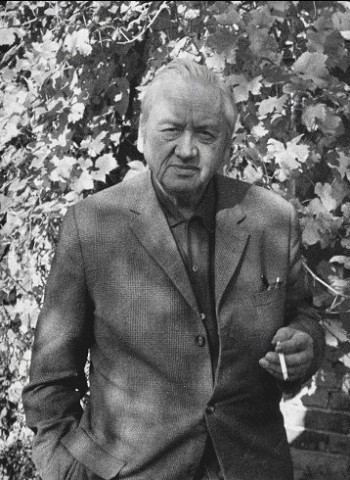 At the 50th day of his death and the hundreds year of his first literary publication we present legendary publisher Victor Otto Stomps—as a writer:
In the bookindustry it is not unusal or rare that those who sell books, print, are responsible for the setting or publishing are as well or at least try to be those which write these books:
Publishers which are known as authors as well are quite famous. For example the long-standing Hanser-Publisher Michel Krüger, his successor Jo Lendle and many writers which worked in bookstores or publishing houses before, during or after having started their careers as professional writers. Victor Otto Stomps is in the same way one of the most famous of these dual natures as he is as well the most tragic. At the 50th day of his death which is as well the hundreds anniversary of the first two published literary textes he wrote on his own in the year of 1920 he should be present as an author in full force.
Victor Otto Stomps born in Krefeld in 1897 was the head of one of the most famous german publishing houses before and in between the two world wars.
In April 13th 1970 german magazine DER SPIEGEL wrote: »VICTOR OTTO STOMPS, 72. The Knittel-Poet, writer of fables and "publisher without added value" (according to his author Horst Bingel), known as VauO and a legend among german writers discovered, supported and printed the texts of young literary writers/talents from Günter Eich to Günter Bruno Fuchs) by hand in his little publishing houses (Rabenpresse, Eremiten-Presse, Neue Rabenpresse) for almost 50 years – and then let them go to bigger publishers without being angry.
»If an author is leaving us towards a bigger publishing house", Stomps often said "we have reached our goal.«
The bohemian of Krefeld who was suspicious to the Nazis as he published jewish and leftist writers was lieutenant colonel during First World War. In World War II he switched to the Wehrmacht and became lieutenant colonel and regimental commander of the artillery.
The last years of his lifetime which was »wilfully focused on lack of success« (Stomps' author Peter Hamm) spent the winner of the Fontane-Preis in 1965 anonym and in solitude in a home for senior citizens' home in Berlin-Kreuzberg.«
Between 1920 and 1970 editor legend V.O. Stomps published the texts of young authors which were willing to try out experimental forms of literary writing. He designed these texts in coorperation with young artists and partly printed them himself.
Many of these artists and writers who gave their first texts to Stomps are in the meantime known to a broad literary public. Besides the publisher Victor Otto Stomps who was always looking for the extraordinary the author Victor Otto Stomps had to step back.—We are gonna change this now!
At the 50th day of his death, but more important the hundreds anniversary of his first two independent own publications as a writer, there will be, in coorperation with Stomps' son Goswin and many other partners, cassette of four books presenting Victor Otto Stomps as a WRITER.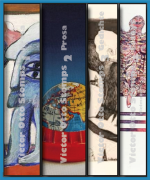 Victor Otto Stomps—The Writer
Cassette of 4 Books
Cassette of four books
4 Hardcovers with ribbon bookmark and dust cover/jacket
340 pages Novel and Prose I
280 pages Novel and Prose II
144 pages Poems and Plays/Drama
196 pages Essays and Portraits
main sponsor: n.n.
978-3-86638-300-5
96.00 €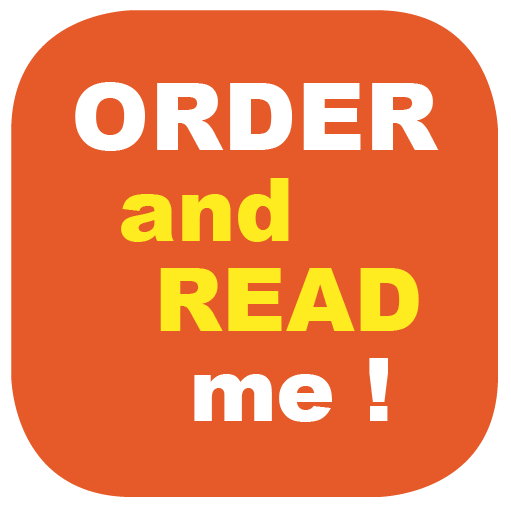 Among his approximately 200 poems which are left unpublished there are literary gems as well as in his shorter and longer portraits about people who lived with him/ of his time. Those portraits as well as his fables/tales and novels are a bundle of impressive documents about the time between 1910 and 1970.
His novels »Gelechter« und »Babylonische Freiheit« are cynical satire/comedy of the political circumstances before and after the second world war and the german »Wirtschaftswunder«.
The approximately 20 textes which he called »fables/tales« are mostly burlesque studies. They expound/develop a world which is fantastic/magical only at its surface, a joyfull reading until loud laughter gets stuck in your/ones throat as the story which is told with great consciousness is still (more than) very familiar and can be recognized in the circumstances which are described in great atmosphere and detail. Masters of satire/comedy like Bohumil Hrabal und Malcolm Bradbury are sending regards.
As a writer of deeply ironic plays Stomps is completely undiscovered. In every episode of his work on one hand Stomps thought about the responsibility towards language which is both precise and experimental and on the other hand the incorruptile view on human capacities AND weaknesses.
Hendrik Liersch, Corvinus-Presse Berlin, as well as Gudrun Dittmeyer, Literatouren e.V. Ober­ursel, and especially VauOs son Hans Goswin Stomps kept Stomps literary and publisher legacy alive with great effort. With them and other partners we will celebrate the writer Victor Otto Stomps in 2020 – the year of his anniversary.
The whole cassette is a work of art as some of his former fellow writers and illustrators are involved in designing and commenting the four books. Horst Antes, Klaus Staeck and Bernhard Jäger promised to design dust covers for the book. Furthermore Christoph Meckel, Bazon Brock, Hans Neuenfels and Uve Schmidt will write prefaces. Epilogues about the balancing act between writer and publisher will be written too, for example by Michael Krüger.