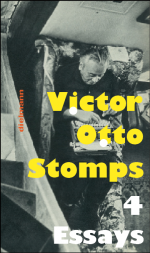 Victor Otto Stomps as a Writer 4
Volume 4 Essays and Portraits
Hardcover with ribbon
656 pages
Protective cover Horst Antes
Preface Stefan Müller-Doohm
978-3-86638-304-3
28.00 €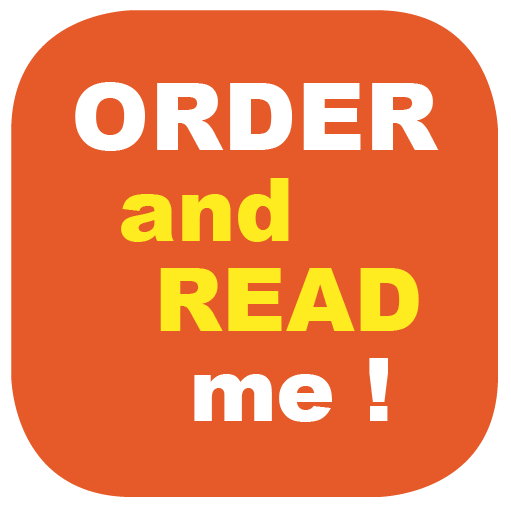 V.O. Stomps has spent a lifetime recording his own reading experiences in reviews, reflections, and feature articles – a very clear literary view gives up much to learn and discover here. His portraits provide images of the mentalities of his time. Where he tackles topics such as schooling, the media landscape, language, religion or musical life, it is hard to find anything more fundamental.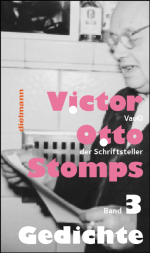 Victor Otto Stomps as a Writer 3
Volume 3 Poems and Dramas
Hardcover with ribbon
328 pages
Protective cover Ali Schindehütte
Preface Bazon Brock
978-3-86638-303-6
25.00 €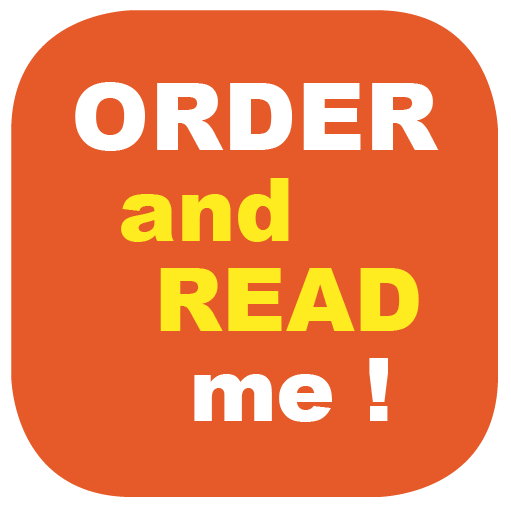 VauO's involvement with poetry ranged from nonsense poems to wild language games in the style of concrete poetry, from time-critical cycles to translations of selected poems by D.H. Lawrence. – Completely unknown are his dramas, among which only the evil-satirical play »Hupp Hinrichtung«, directed against the death penalty (one of V.O.'s lifelong concerns), is a jewel. Mini dramas as well as full-length plays, a theatrical cosmos is to be discovered – and performed! (Theater colleagues we deliver the stage texts in this respect gladly also individually).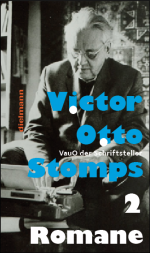 Victor Otto Stomps as a Writer 2
Volume 2 Novels
Hardcover with ribbon
352 pages
Protective cover Johannes Vennekamp
Preface Uve Schmidt
978-3-86638-302-9
25.00 €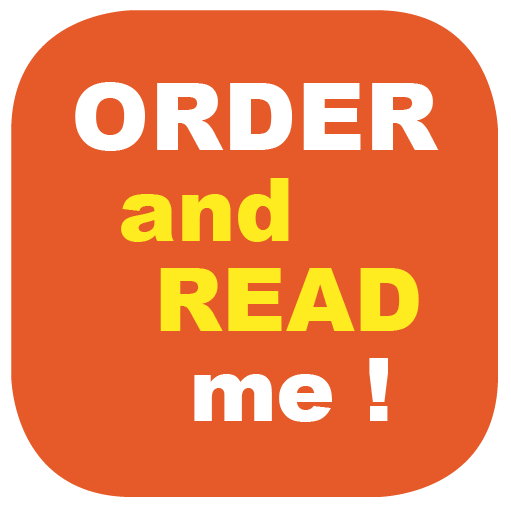 »Gelechter« is one of his great texts and at the same time a christening basin for quite a few of VauO's characters, who, like Peter Lech, appear in ever new disguises and settings in his prose. And at the same time, for Stomps, the novel is the narrative machine from which he distills his fables and short prose, a braided work, full of mutual stimuli and continuations. – The second novel, »Babylonian Freedom«, provides a picture of the postwar and 1960s, bringing to mind Bohumil Hrabal or Malcolm Bradbury's »Exchange Rates« – an incredibly sharp picture of the times.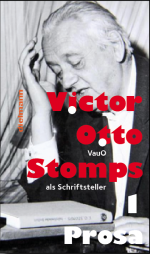 Victor Otto Stomps as a Writer 1
Volume 1 Prose
Hardcover with ribbon
376 pages
Protective cover Bernhard Jäger
Preface to the entire edition Axel Dielmann
Preface Christoph Meckel
978-3-86638-301-2
25.00 €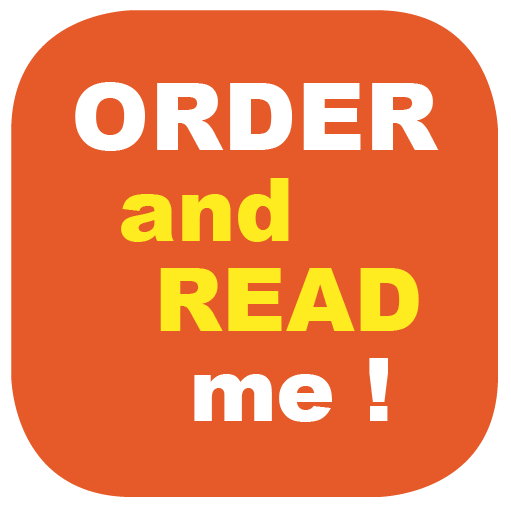 Stomps has no shortage of smaller literary formats: he has dedicated »fables,« his favorite genre, to numerous female characters, comes up with genre pictures and anecdotes, fakes interviews like interviewees, and simply stops at nothing that can be told. Sacred cows, no matter what stain or horn, are abolished – or are immediately material for the literary inventions of VauO Stomps.